The Reeperbahnfestival here in Hamburg is an annual 4-day event inspired by SXSW, with lots of good music and arts. This year they added the campus track and I got invited to do three sessions: a talk about The Artist in Transit, a Tagtool-Workshop and a live animation cinema for kids. The best part though was that I got joined by my two favorite playground buddies, Fabric Lenny and Jan Krutisch. I've been craving to do a public gig with Jan for a while, so naturally the whole event cumulated in a fun session of the three of us, doing a sound&visual nonsense impromptu at the Karodiele, supported by our friends from mindmatters, who let us use their office as a projection base.
The Kids Cinema
On Saturday Jan, Fabric and I performed a live animated cinema for kids, joined by Katrin Merkel as the storyteller. This was meant to turn into a hands on session, and the photos (thx to Heike Roegler) show the kids enjoyed it (including us).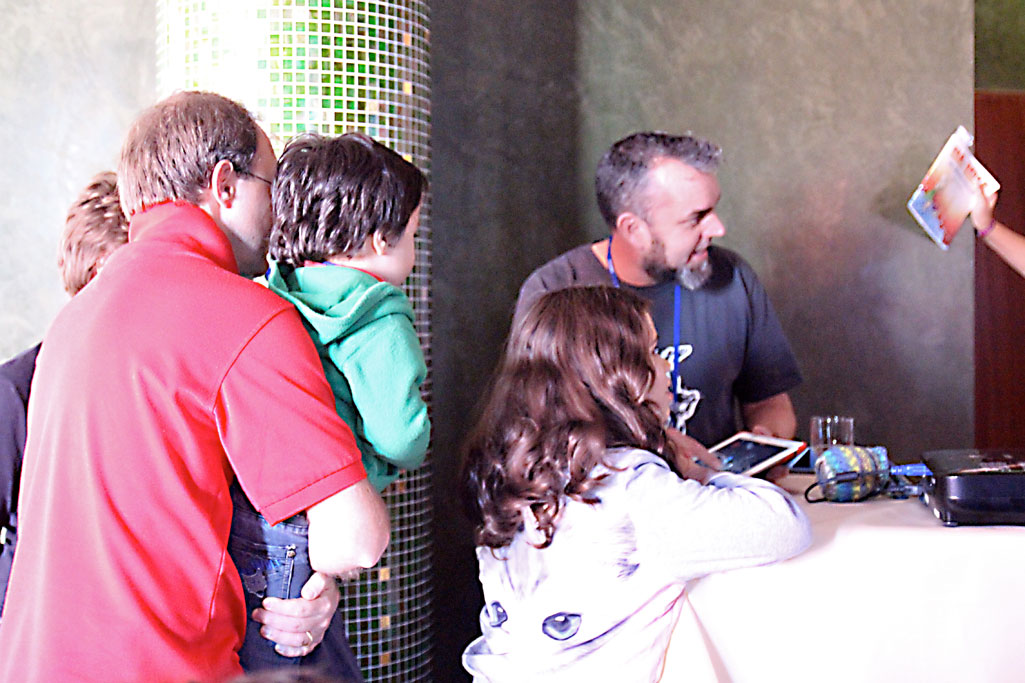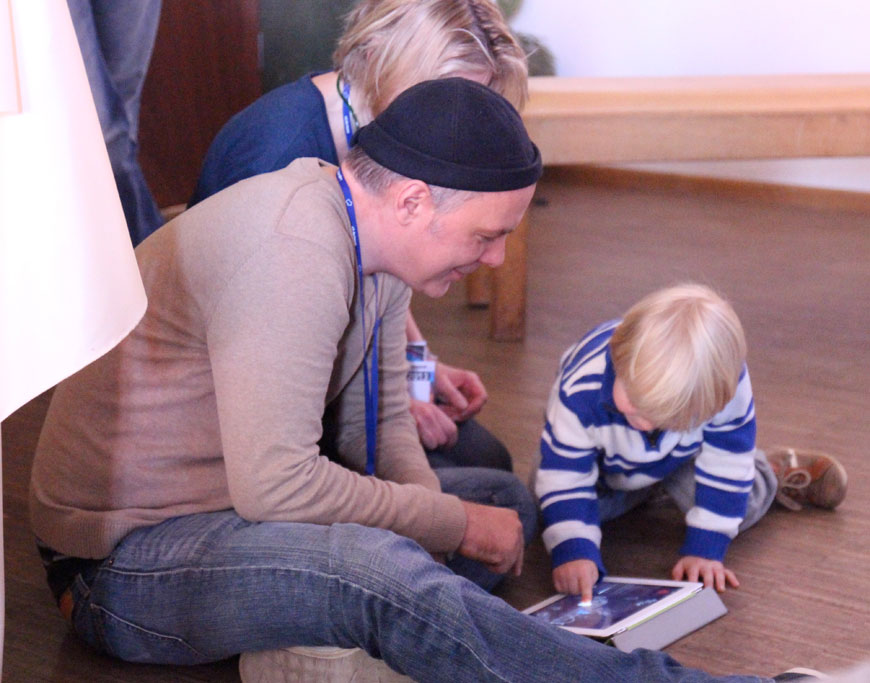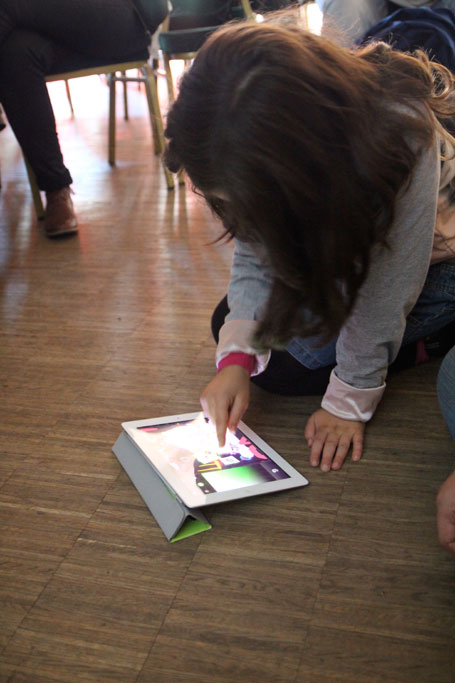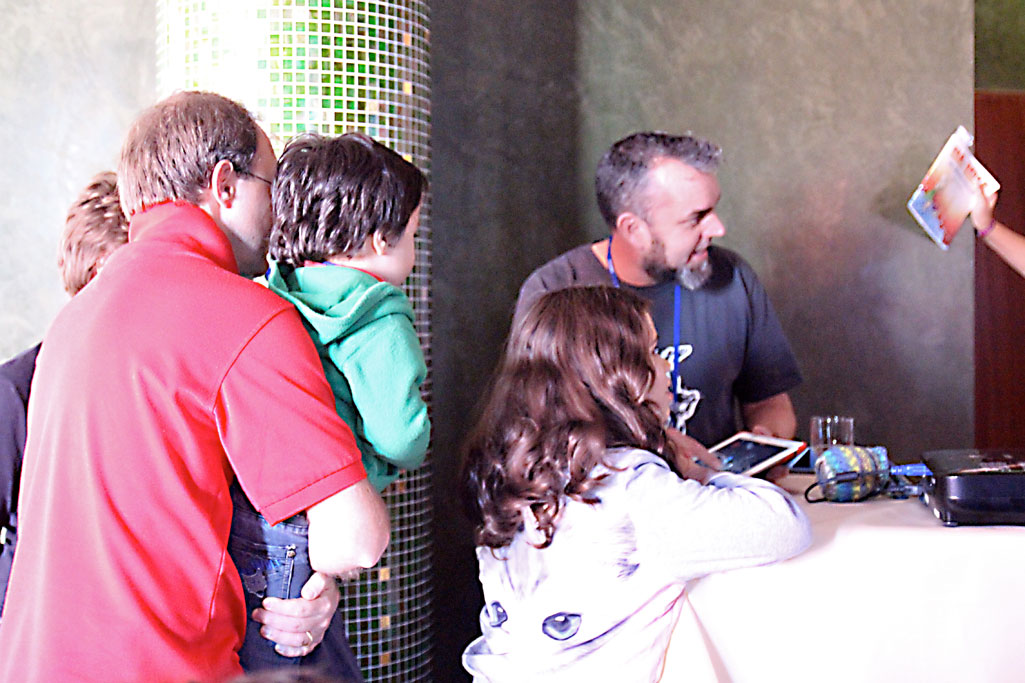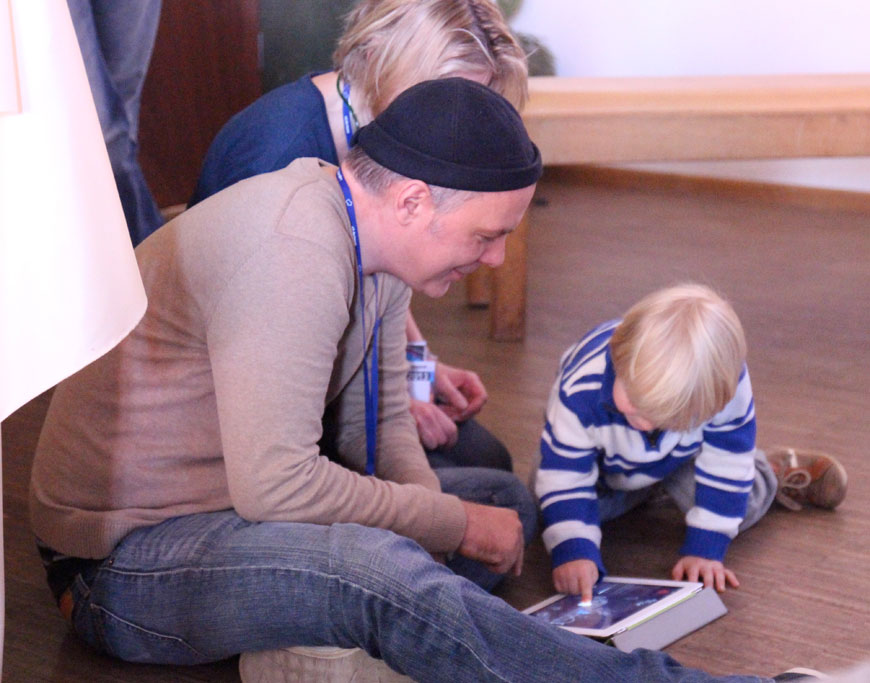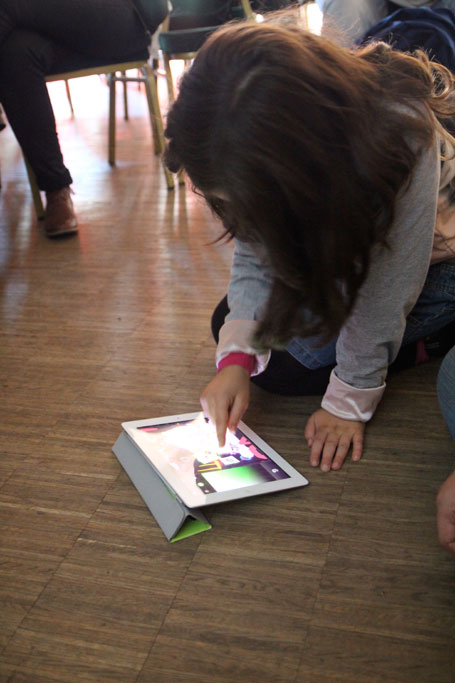 The Artist in Transit
The day before I delivered a talk about mobile art, trying to reflect on the last 6 years as well as to point out data became our new material and how it lets us do stuff that's new and different.
Credits
A big thank you! is going out to Amke Block, who was responsible for the whole track at the Reeperbahnfestival. Also to Fred Hedde who made things possible during the Lounge Workshops. Of course, the hi5 goes out to Jan and Fabric. Let's keep going :)