This year's Kidsbit - The Kids&Family Festival for Digital Creativity, has immersed itself into the beautiful city of Perugia, with not a single hub (as in previous times) but many different satellites at museums, galleries, co-working spaces and other public spaces, and so becoming an integral and present part of the city culture over the course of three days.
This time I was invited to create an immersive space for the kids to play in and with. The idea was to use cardboard to create a landscape that you could walk into and play with. The first scribble shows the basic idea.
Those scribbles turned into three simple shapes that would be used to create the final cardboard elements, all 300cm wide, with different heights, so they could be arranged as a landscape.
The place for all of that to happen would be the Sala Binni, built 1372-75, a former church, now part of the local library, where the families could rest, dance or even paint with light themselves.
For ambient sound I brought my JBL Flip with a big battery and used whitenoise+ to create some different soundscapes.
It was a wonderful opportunity to be able to create this experience for the kids of all ages, who would run around and chase the bees, laugh about the hills that have eyes. Over the course of the days more and more people would come and it would turn into the Amazzonia Rave 4 Kids Party, a lovely project by Lucia Di Pietro. At nighttime we would then move on to the Palazzo Priori to have a large scale live tagtool session for all to be part of. Big fun. Big times.
Photos by Giorgia Fanelli | Danke ans Istitito Tedescho Perugia, das die Reise unterstützt hat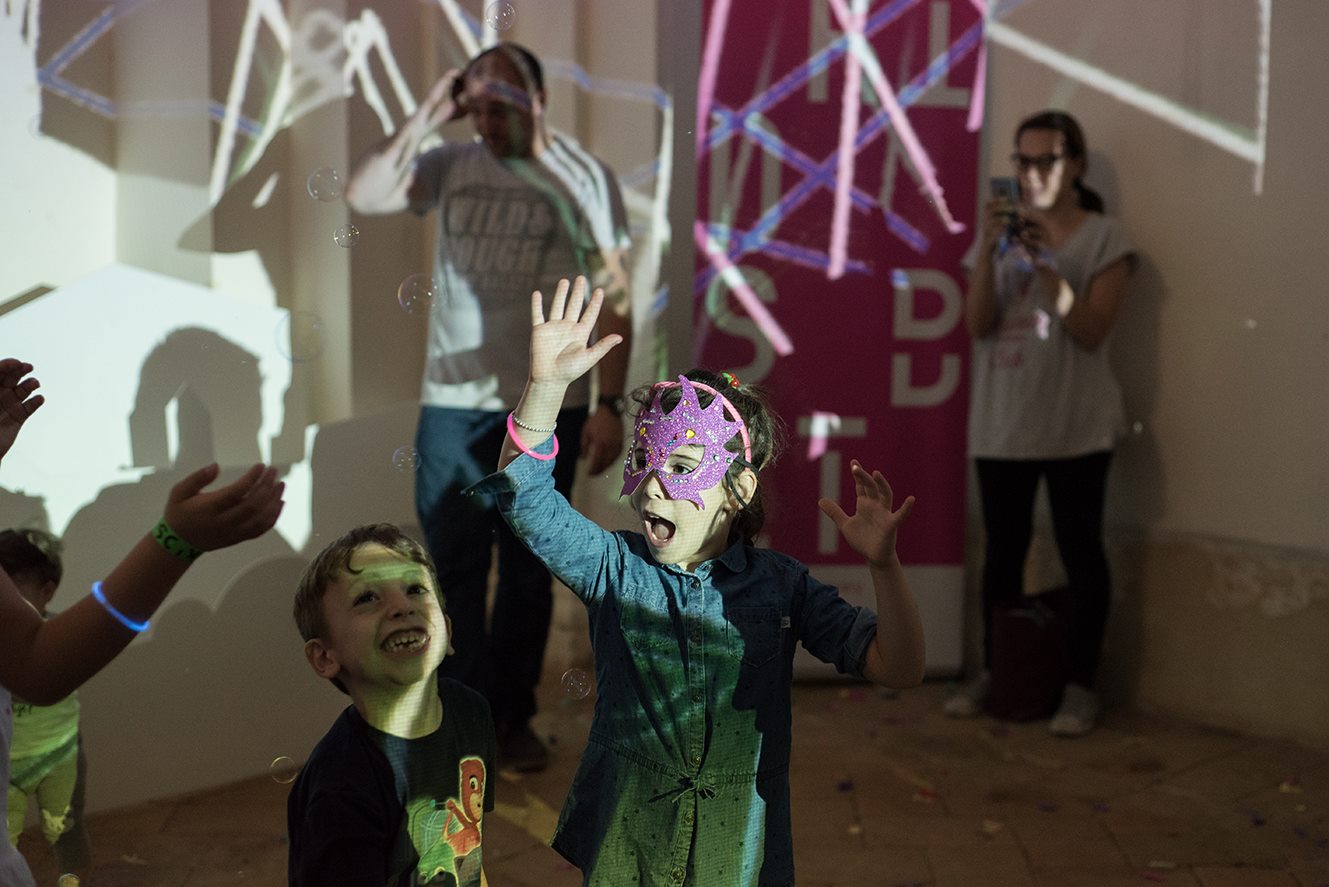 Here's a quick and rough edit of it all. Enjoy!